Haemodialysis Centres of Dr. Mucaria - Trapani
Your holiday dialysis – easy and safe
With Dr. Mucaria Dialysis Centre making your holiday arrangements is swift and simple. Our staff will help you in organizing your holiday dialysis in Sicily.
With a single contact you will effectively plan your holiday. Our call centre is open every day from 7:00 a.m. to 10:00 p.m. We will help you to choose the best holiday package adapted just to you.
Wonderful sicilian cities are waiting for you
Castellammare del Golfo
Duration: 7 day
1 Patient + 1 Companion
Accommodation in Residences - Hotel
Trasportation from and to dialysis centre
Nr. dialysis/week: 3
One companion has always a free stay!
Do not miss our fantastic holiday dialysis offers. Choose the offer that suits you most!
Our staff is always available for all your needs
Holidays have never been so easy and worryless. Dialysis Mucaria Staff will help you to arrange your unique holiday in Sicily. Discover our holiday packages for dialysis patients.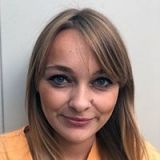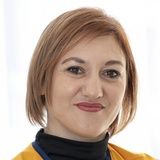 Alioune Badara N'Doye
Touristic operator
More than 40 years of experience
Some of benefits
We accept EHIC
Mucaria Dialysis Centres offer customized outpatient services and are accredited by the National Health System. To benefit from free of charge treatment the only thing you have to do is to provide to us your European Health Insurance Card (EHIC) during the reservation of you holiday dialysis in Sicily. EHIC guarantee the right to free health assistance during your temporary stay abroad in any of 28 UE countries.
Dialysis with Private Medical Insurance
The visitors from outside the European Economic Area (non-Schengen zone) during they contemporary stay in Sicily can also dialyze in our centre. We accept private medical insurance. In this case we ask to contact us directly to receive all the necessary information regarding the cost of the service, payment and reimbursement procedures.
To guarantee to you a wonderful holiday we created a wide range of free of charge services and paid services, that you may use on your holiday.